A Spacious Residential Care Home with Lovely Features
---
Features
Along with our competitive care home costs Orchard Court has much to offer our elderly residents. We have:
Attractive and personal bedrooms
Small community of 39 bedrooms
The majority of rooms have en-suite facilities
24 hour call facility in all rooms
All furniture and furnishings are provided, but we encourage residents to bring anything they would like with them to help them feel at home
Television point in all bedrooms
Two spacious, comfortable residents' lounges and a further dining area
Several assisted bathrooms and toilets
Pleasant terrace at the front
Landscaped patio area to rear
13 Close Care bungalows with their own sitting room, kitchen, bedroom and bathroom at the rear of the home.
High speed broadband available throughout the home via WiFi
Ample car parking, including rapid electric charging points, for when your family and friends come to visit
Additionally, we can arrange for:
Visits from GPs, opticians, physiotherapists, chiropodists, dentists, occupational therapists and members of all denominations of the clergy
Hairdressing service
Daily delivery of newspapers and magazines
The provision of personal telephone lines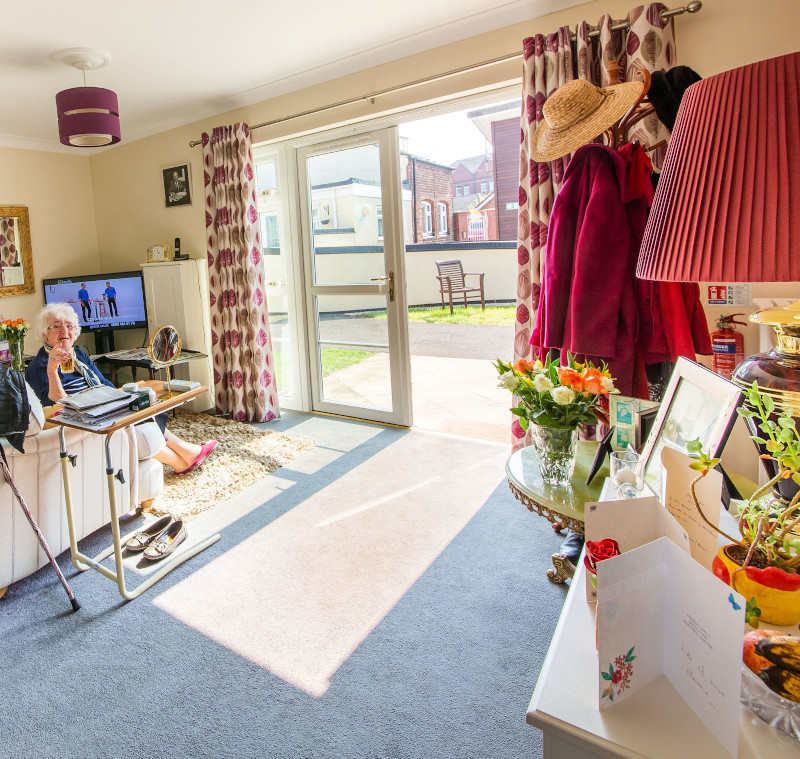 If there are any additional requirements you need that are not mentioned here, we can discuss them when you come for an initial visit.
Residential Care Home Fees
At Orchard Court we have rooms which are suitable for both privately funded residents and residents to be funded by social services. Some of the larger social services rooms may require a modest top-up payment from family or friends depending on the care needs of the resident.
We aim to be totally upfront and transparent about all our care home costs and fees, and to provide the highest standards of care whatever fees are paid.
To be eligible for your local authority to pay elderly care fees, the resident must not have savings of over £23,250 (2019). In addition, the local authority will generally require a contribution towards the care home costs they fund from the resident's income and resources. If a resident has a property to sell they are generally eligible for a 12 week period of disregard from the local authority, which can be further extended to cover the period up until the house sale is completed. (This means the council will pay for the initial 12 weeks to give time for the property to sell, and then the monies need to be re-paid to the council). Further information can be obtained from your local authority and there is a useful guide produced by Age UK here.
Residents' and Third Party Terms and Conditions
As well as being totally transparent about our fees, we believe in being totally clear about our Terms and Conditions, and therefore request that these are read and agreed to before our residents move in. These Terms and Conditions provide many important protections for our residents and their next of kin.